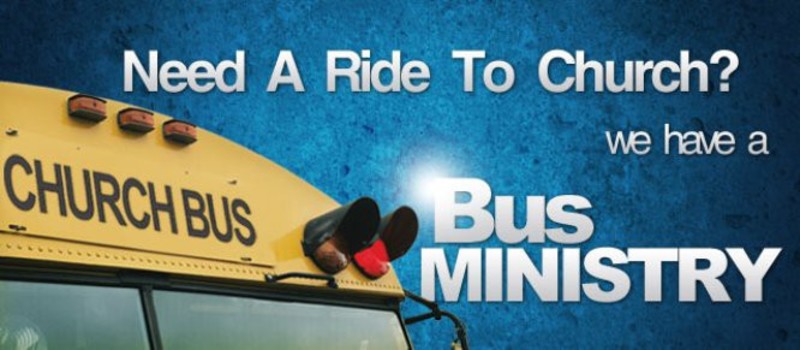 We invite you to ride the bus to church with us this week:
Pick-Up Schedule:
Wednesday 6:00-6:30 pm
We provide a meal on Wednesdays for all bus riders. While children are having fun in Children's Church, parents are invited to be a part of our Worship service.
To ride the church bus, please fill out the form below and submit online. Someone will contact you soon, and let you know what time to be ready.
BUS RIDER INFORMATION FORM